As I was surfing the web I ran across the web page of a artist, Doug Fey, that creates amazing clay figures that are not only neat looking but also functional. He creates gargoyle type figures that are also birdhouses. He does them in all kinds of creatures, including dogs. When I saw these, I knew that a Bouvier would make a great Gargler (the name Doug gives them). I was a bit late to get it by Christmas for Sue but I decided to get on his waiting list anyway. So I sent him a few pictures of Frank and was told that he would have it done by February sometime. He was as good as his word and we received it on the 21st of Feb. Sue and I thought he did an excellent job and I'm really impressed with his talent.
Here are a couple of pictures of Frank as a birdhouse.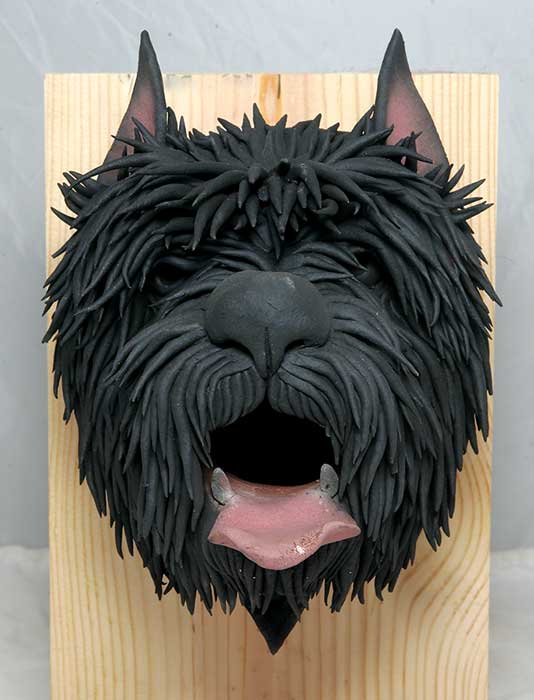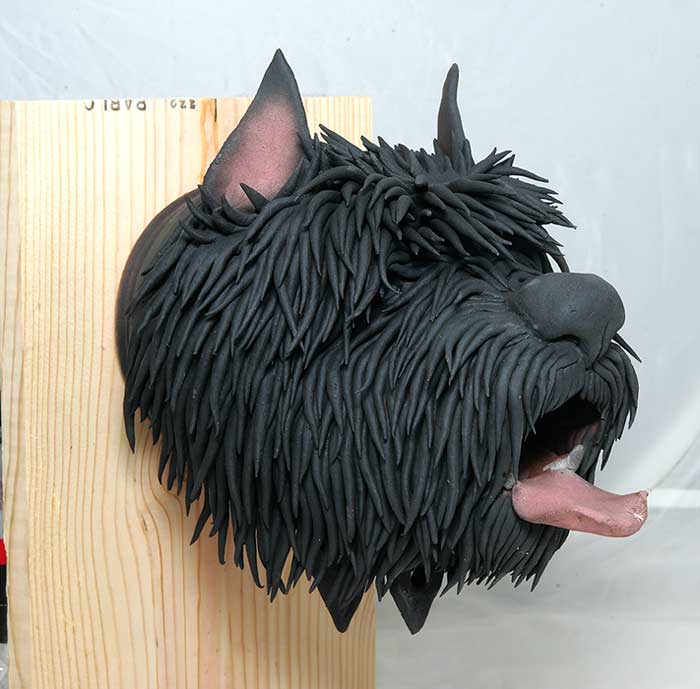 The head is hollow, which is where the birds make their nest. Of course they go in and out through the mouth.
He did a excellent job with the ears and hair, although we have to be careful because the hair is very sharp and hard since this is fired clay. Although we have no plans in putting it outside, the way Doug fires them makes them able to take the outdoors with out problems.
If you are interested in seeing more of Doug's work, you can find him here:
http://douglasfeypottery.com/index.htm
Mike