I've not posted any of the glass things I've done lately because most of them are not really dog related, but I did one the other day that was... a abstract sort of image of a Great Dane.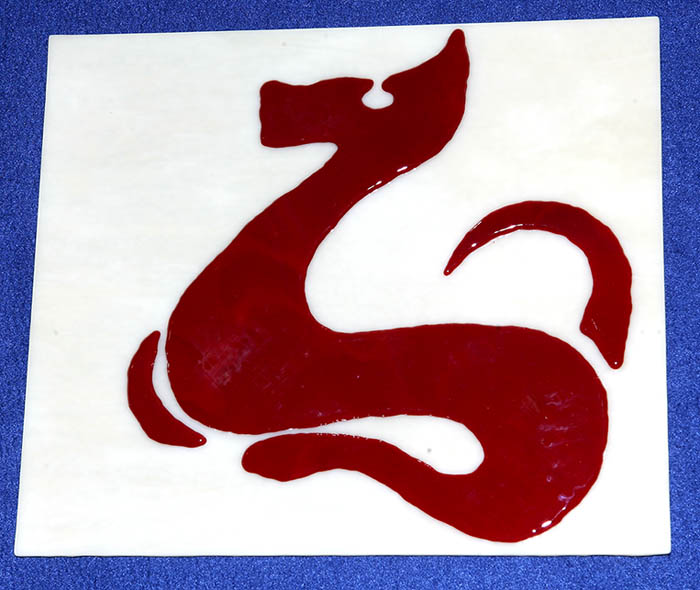 Some of the other things fused glass things I've done are:
A goat, or maybe a Ram ...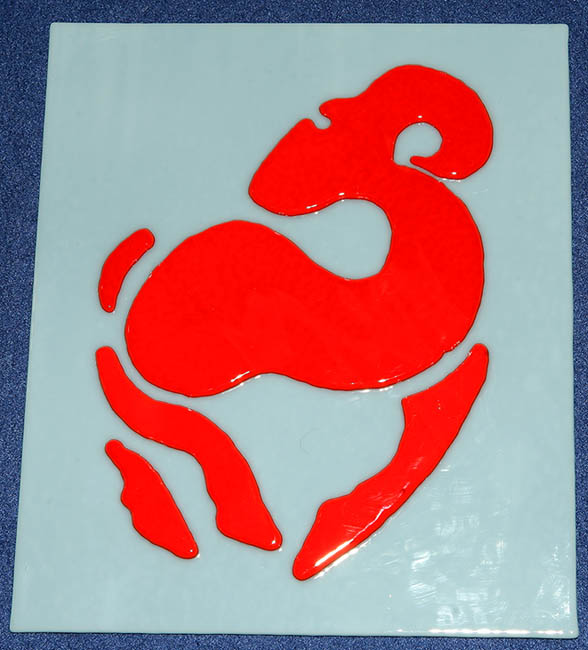 A horse head ...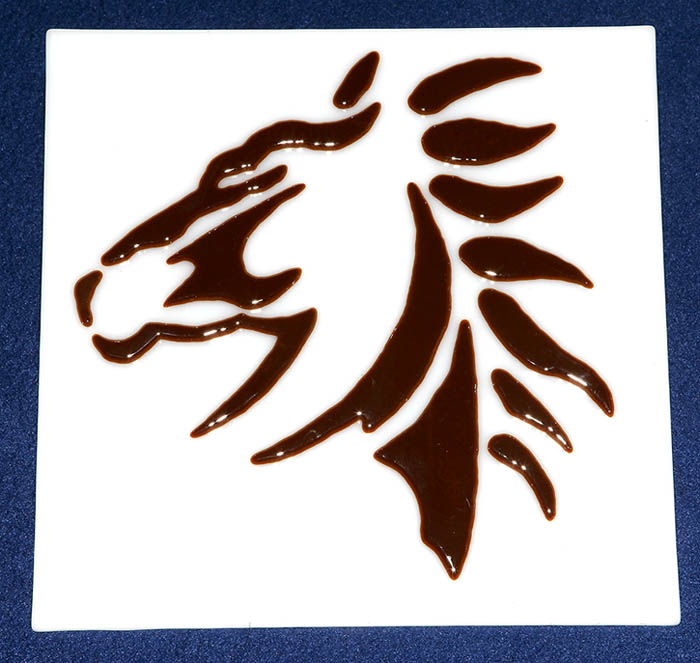 A Viking...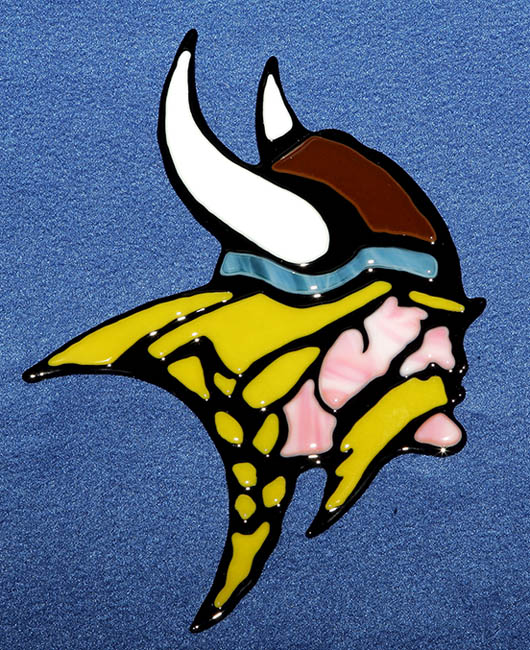 And a piano keyboard...
I'm still working on getting a good profile of one of our Bouviers so I can do more with them, but I'm having trouble talking one of them in letting me get plaster all over them so I can make a mold.
Mike