I've been working on some more dog related glass things and made some coasters in the shape of dog paws. They started out to be spoon rests but I couldn't decide how to bend the toes enough to create a cupped paw for holding the spoon. So I decided they were coasters instead.
I made these two first to try out the idea: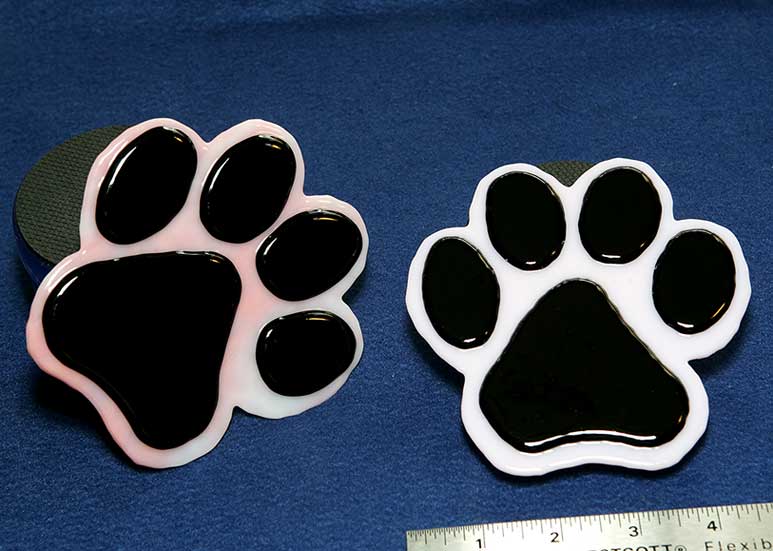 I then made these 4 paws with a French Vanallia base.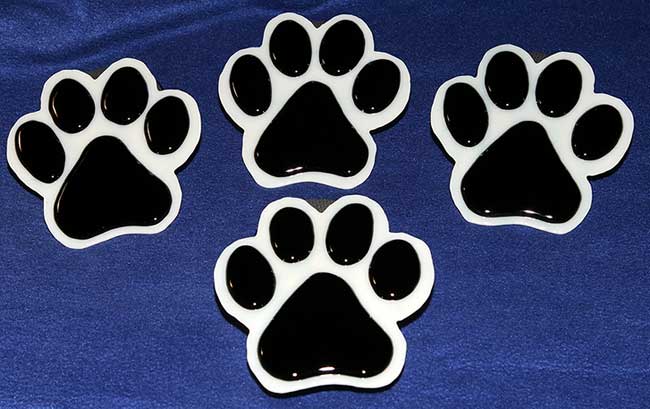 I'm not sure about it yet, but I'm thinking of making these 4 into a wind chime by drilling a small hole below the big pad so that a wire loop can be inserted.
I've also cut out but not yet fused, two Bouvier profiles. After piecing together several pictures I've taken along with some hand editing with a pencil by Sue to give them a bit better shape, I thnk I've come up with a template that I can use for a number of things. I need to create a couple of other designs, one with the dog sitting and one bowing, to add to this version and I'll have a set. I just need to get one or more of our dogs to pose for me so I can take more pictures so I can turn those into a pattern. I will be firing these after I drill the holes in them so they can be hung. The smaller one might make a good christmas ornamate and the bigger one a window trivit or maybe on top of the a paw wind chime I want to do with the paws above. Since I have this shape in Photoshop, I can print it out any size I want and tape that onto my glass to cut out.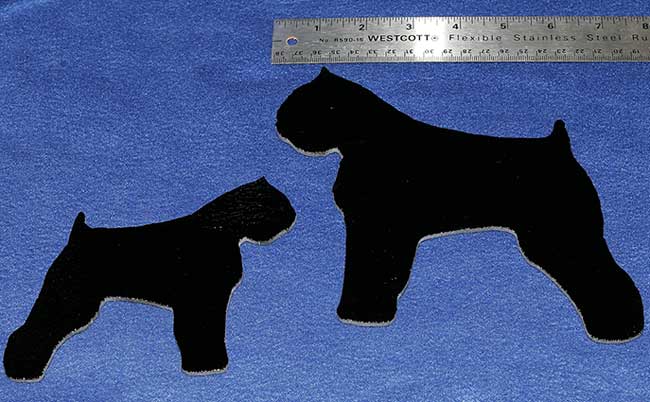 Mike